Revolution Systems' patented sorting system is the leading recycling tool for smaller programs as well as thrift stores and other sorting applications. The machine's team-based setting helps sorters process material 30% more efficiently than competing systems in one-third of the space for less than half of the cost. This unlocks a billion dollar opportunity in some of the country's most beautiful settings while creating jobs and reducing landfill use. Meridian 105 made the initial investments in this company in 2015 and 2016 (www.RevolutionSystems.net).

ConcealFab Corporation designs and manufactures innovative wireless infrastructure and RF-optimization solutions for government SATCOM and commercial wireless applications, including 3G/4G/5G, outdoor small cells, and indoor/stadium deployments. ConcealFab has earned a world-wide reputation for creating concealment solutions that are technically superior, aesthetically pleasing, and RF-transparent. The company is headquartered in Colorado Springs, Colorado. Meridian 105 worked with John DeBlasio and Bootstrap-Capital, Inc. to complete an investment in ConcealFab in the spring of 2017 made by and for the benefit of the GPD Charitable Trust. ConcealFab sold to Valmont in the spring of 2022.

Triton ETD develops and manufactures signal amplifiers combining both vacuum electron and solid state technologies to enable some of the world's most powerful and sophisticated electronic warfare jammers, missile systems, weapon system simulators, and military and commercial satellite data communications devices. For over 40 years Triton and its products have earned a world-wide reputation for dependable quality and reliable performance while offering the most flexible and responsive support at the best value. A former division of ITT, the company is headquartered in Breinigsville, Pennsylvania. Meridian 105 worked with John DeBlasio and Bootstrap-Capital, Inc. to complete an investment in Triton in the spring of 2015 made by and for the benefit of the GPD Charitable Trust. Triton sold to Photonis in 2016.

Aqua Measure and its Moisture Register Products ™ line of moisture analyzers are designed to measure and control moisture content in virtually any product or material. Systems include online moisture sensing, laboratory moisture analyzers, and portable handheld moisture meters using capacitance, radio frequency and near infrared (NIR) technologies. Meridian 105 worked with FinnaGroup to acquire the assets of Aqua Measure in June of 2015.
Prior Firm Investments
Meridian 105's team, as professionals at their prior organizations, were leaders or investors in several companies operating within our focus areas. The following are brief descriptions of these investments.

BMHC – Building Materials Holding Corporation is an American construction supply company based in Boise, Idaho. It provides diversified building materials, trusses and components, doors and millwork, and targeted construction and installation services across 88 business units in 16 markets in 10 states, 8 of which are in the top 25 single family construction markets, and has in excess of 5,000 employees.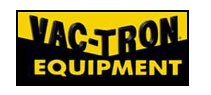 Vac-Tron Equipment is the leading manufacturer of industrial vacuum trailers used by customers in the utility, municipality, construction, oil and gas, and environmental remediation market segments. Vac-Tron's vacuum trailers utilize "touchless" and "trenchless" excavation for underground utility construction, replacement, and repair, offering significant advantages over traditional backhoe excavation. Vac-Tron sells its equipment through 110 dealers in the United States and internationally. The company was founded in 1994 and is based in Okahumpka, Florida.

The Rush Casino is a mid-sized casino in beautiful, historic Cripple Creek, Colorado offering a wide variety of entertainment from the latest slot machines and table games to an open air amphitheater where one can enjoy live music under the stars. The property also offers a full service redecorated hotel, acclaimed restaurant and bar serving a wide array of liquors. Voted top 3 in Cripple Creek for their customer service, The Rush quickly became a locals favorite and a destination for those coming up for the day. The casino has recently become a part of the Bronco Billy's family.

Rural Route Recycling is building a clean-tech reverse logistics network to capture an untapped billion dollar market segment. This startup is partnered with a large national retailer to reclaim $310 million in wasted freight capacity and optimize supply its chain. The business was recognized as a Semifinalist in the CleanTech Open, featured in the Denver Business Journal and at the 2014 CAFR Summit. The technology from this effort is designed and marketed by Revolution Systems (www.RevolutionSystems.net).
Other industries and companies where we have significant experience include: Building products (Johns Manville), Construction, Consumer Package Goods (P&G), Heavy Equipment (Case Corp), Diversified Industrials (Eaton, Danaher), Instrumentation and Controls, Aerospace, Clean Tech, Defense, Telematics, material handling equipment, metal service centers and Automotive.